Whether your hair's long, short, curly or straight, sometimes it can be difficult to tame and style no matter how hard you try. We've all had those days where the messy bun attempt goes awfully wrong or our straight silky hair turns frizzy as soon as we step outside. Thankfully, we're on hand with 15 game-changing styling tips and hair hacks that will make your life easier.
1. Use Dry Shampoo
Of course, this had to make it on the list. For us, dry shampoo or talc is an absolute must!
2. Moisturise Your Hair Overnight
If your ends could use a little TLC, reach for an overnight hair mask or oil to rescue them with minimal effort
3. Boost Your Ponytail With Extra Support
Simply slide in some grips or use an additional hairband to boost your high ponytail for some serious Ariana Grande vibes.
4. Fake It 'til You Make It
If your hairline is looking a little thin, use a powder or even eyeshadow to fill in an inconsistent front hairline to disguise those flyways.
5. Invest In a Silk Pillowcase
If your hair is prone to a little or a lot a frizz, a silk pillowcase will work wonders when it comes to taming your mane
.
6. Channel Your Inner Bat
In need of a little more volume? Dry your hair upside for bouncier locks minus all the fuss!
7. Use a Hair Mask Weekly
You don't need to pay the earth in search of a great hair mask, simply pick one up at the nearest drug store and apply once weekly to keep your locks looking luscious.
8. Reach For The Heat Protection
Avoid using heat on your hair when possible, daily heat can cause some serious damage. When you do use heat, be sure to use heat protection to keep your hair looking and feeling healthy.
9. Leave The Bleaching To The Professionals
In search of lighter colored locks? Leave it to the professionals, it might cost more, but it will likely turn out a lot better!
10. Put Your Bobby Pins Wavy Side Down
We're not sure if you knew this, but for years we didn't. The wavy side of bobby pins helps grip the hair to keep your hairstyle intact!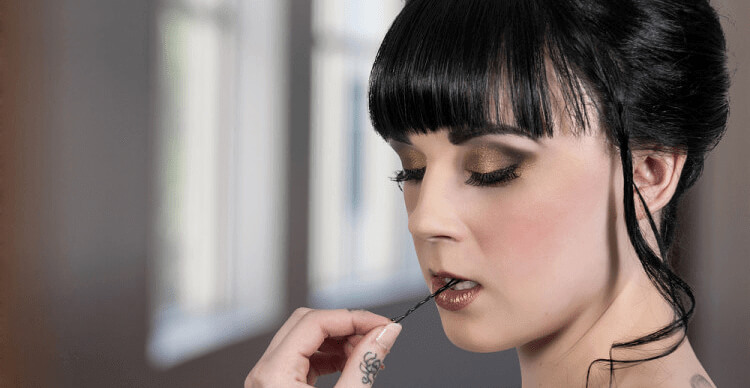 11. Use Cold Water
Yearning for super shiny hair? Use cold water when you're washing your hair for super shiny locks!
12. Hide Dirty Hair With A Messy Bun
If you've run out of time to wash your hair and you're out of dry shampoo, styling your hair in certain ways can help you to get away with going out in public minus the judgment!
13. Comb From The Bottom Up
Working your way up your hair avoids breakage and a whole lot of pain! It's worth the extra effort, seriously.
14. Use Hair To Hide Accessories
Wrap a small piece of hair from the bottom of your ponytail around your hair band to conceal it.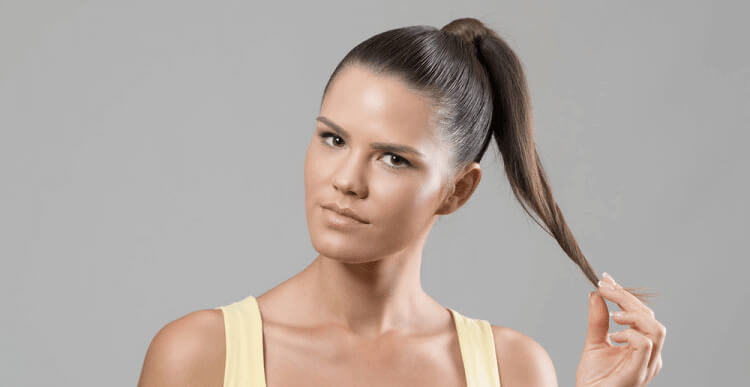 15. Get Your Hair Trimmed Regularly
Trimming your hair regularly will rid you of split ends and often help your hair to grow faster, contrary to popular belief.
Which hair hack will you try out first?!