Whether it's clay, mud, cream, charcoal, sheet or peel-off - there are face masks for everyone. Fear not, we are here to help you understand what do you need to pay attention to when choosing a face mask to make sure it will actually work for you!
How Face Masks Work on your Skin
Face masks have stood the test of time. You might not see a significant difference right away, but they do make a difference. Here's what to expect:
1. Skin Absorption
Each type of mask has active ingredients that solve different problems. Clay and charcoal masks, for example, absorb oils and chemicals on the skin. This helps to decongest the pores and allow the skin to breathe. Also, clay masks can heal acne breakouts by absorbing impurities from the skin pores.
 
Some masks contain Butylene Glycol to help the cream's main ingredients get absorbed into the skin. It also thins face mask cream formulas and acts as a solvent for mixing the active ingredients. That way, its ingredients will seep into the skin easier.
2. Anti-Oxidation
Face masks can contain anti-oxidants such as Vitamin C and Ferulic Acid. These are crucial in dealing with the effects of oxidative stress. This stress occurs due to the waste substances created inside the body. In return, they cause skin damage, inflammation, and an increase in the aging process.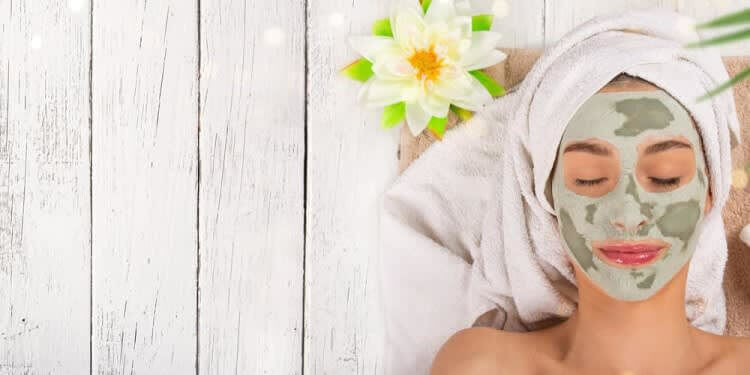 Anti-oxidants help to reduce these effects. Once you apply the various masks, they boost skin regeneration and combat inflammation.
3. Hydrating the Skin
Sheet masks and other types of creams contain Hyaluronic acid. This acid is good for retaining moisture on the skin. This hydrating effect reduces cracks and makes your skin look smoother.
Moreover, this ingredient firms up the skin and helps to fight dermatitis. This condition involves swelling, soreness, and redness on the skin.
4. Chemical Exfoliants
Exfoliants are ingredients that remove dead cells from your skin surface. Common chemical exfoliants include Glycolic acid and Retinoic acid. Exfoliation improves blood circulation and opens up skin pores by clearing dead cells.
Applying clay masks with these ingredients makes the skin look fresher and smoother. Plus, Retinoic acid boosts skin regeneration, which reduces wrinkles and improves skin color.
5. Skin Therapy and Brightening
If you've ever applied mud on your skin, you'll know how cooling and refreshing it feels. That's the same effect mud masks have on your face. Mud hydrates your skin and can also be useful for exfoliation. Keratolytic cream masks treat warts, acne, and calluses. They also provide therapy for dry skin conditions. In other cases, they can smooth the skin or assist in exfoliation.
Skin brightening masks contain ingredients such as Arbutin and Niacinamide. These remove dark spots and give you an even skin tone.
So, to sum it up, all you need to do is to choose the right type of mask for you according to your skin concern and voila! You'll be on the right track to healthy and radiant skin in no time!